Why People Evacuate Ontong Java Atoll?
by John Smith Ula
(Lord Howe Settlement, China Town, Honiara, Solomon Island)
I am concerned on the statement that you have already mentioned above. As you state, I think it is true because I know it, as I`m the one whose home is Ontong Java Atoll, or Luangiua, which is one of the largest atolls in the world.

To contribute to this, I should say that the island at that time looked so beautiful, where green forests grew and the wealth of resources in the sea, such as species like turtles, fish, etc... were available as future potential resources.

Even on land like taro, giant taro and coconut around the island, which are corns and tubers of several plants in the Araceae family were growing so great.

But, the people that time had not suffered, as nowadays, because they had so many resources to access a lot of them and use them to improve their livings. Nowadays there are many problems facing the people on Ontong Java Atoll.

They all depend now on only one of the past days resources, which its price is high which is bechdemer sacks. The disappearance of many resources is due to the climate change. The island looks more worst, where the sea level rise causes the size of the soil ground on the coastal areas to reduce and thus the population escape to the high land.

So, the effects of global climate change left no space available for the population to locate for nurturing their resources. Therefore, they started to evacuate to the urban areas. This is what I can tell and provide as a point of view.

Thank you very much all of you.

Comments by A Student at USPSI Campus in Honiara. He lives in Lord Howe Settlement, China Town, Honiara, Solomon Island:

* Are you from the South Pacific Region?

Read about the area through the links at the navigation bar and here below. Write about your city at Any Beautiful City.

Is there any cinema in the South Pacific Region?

Read about cinema and write about your favorite movies at http://www.iwatchbestv.com/western-film.html. You'll get useful gifts when you write.

The gifts are good to open new interests for you and help you step by step to use one of your experiences, hobbies, or passion to improve your life, even if you were a student.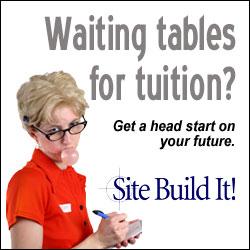 Then, you'll find that hobby, or passion, or experience growing and generating income for you when you graduate. You won't need to work for anyone else, but... be your own boss.

You can even choose from your hobbies an interest you love and use it to help singles in your area get married by having your own dating site at:




When you get there to it, use the affiliate link at the top right corner to get your dating site, free. Then get the website building and optimizing tools from the student's image above to write about your hobby, or experience in interesting articles and link that dating service from the top pages on your own theme focused website.

* You are at Why People Evacuate Ontong Java Atoll?

Read about beautiful places in your area, or near it at:

Beautiful Atolls of Tuvalu| Beautiful Haapai Islands| Beautiful Haapai Islets| Beautiful Kapingamarangi Island| Beautiful Kapingamarangi Island Comments| Beautiful Niuas Islands| Beautiful Places in Tongatapu| Beautiful Tonga Islands| Beautiful Tongatapu Islands| Beautiful Tuvalu Island| Beautiful Tuvalu Island Comments| Beautiful Tuvalu Islands| Beautiful Tuiva State| Beautiful Uninhabited Islands| Beautiful Vavau Islands| Brief History of Tuvalu Island| Climate Demonstration| Climate March| Copenhagen Climate Change| Copenhagen Climate Demonstration| How to Travel to Kapingamarangi?| Solomon Islands| Tonga| Tongatapu Beautiful Sites| Tuvalu| Tuvalu Islands| Vavau|

* 100 beautiful beaches in the world:

Beaches in Chios| Beautiful Andros Beaches| Beautiful Beaches in Samos| Beautiful Beaches in Zakynthos| Beautiful Cephalonia Beaches| Beautiful Kefalonia Beaches| Beautiful Lefkas Beaches| Beautiful Lixourian Beaches| Beautiful Paros Beaches| Beautiful Rhodes Beaches| Beautiful Santorini Beaches| Beautiful Zante Beaches| Bellamar Caves, Cuba| Best Bride Beachfronts in the World| Best Bride Beachfronts in the World - Comments| Caribbean Sea Turtles| Lesvos Springs| Protected Beaches of Zakynthos|

* 100 beautiful hotels in the world at:

Beautiful Andros Hotels| Beautiful Antiparos Hotels| Beautiful Hotels in Batsi Town| Beautiful Hotels in Gavrio Town| Beautiful Hotels in Lesvos| Beautiful Hotels in Mastichochoria| Beautiful Hotels in Odense| Beautiful Hotels in Orebro|

* Share the page. Use the small buttons.