Lilongwe is a Beautiful District in Malawi!
Lilongwe is a district in the central region of Malawi that covers 6,159 square kilometres and it has 14,268,711 inhabitants. It is the largest districts that have exposed to social and economical problems.
Those problems affect many national resources and many productive sectors in the country in spite of the rapid development in the capital.
The following article is about Lilongwe in Malawi or the once called Nyasaland because the Lake Nyasa or Lake Malawi lies there.
If you have more information about such places, please write it through the form at the bottom of the page. Thanks. I have some invaluable gifts for you for just doing that. Thanks.
The first President Hasting Kamuzu Banda chose the city, which has the same name to be the capital city of Malawi on 1 January 1975 after a building process that took ten years and displaced many people from their homes to build the new government buildings.
The new capital that replaced the previous capital Zomba is developing rapidly with modern services provided here and there among them even bank machines and fast food restaurants.
When the Scotch explorer and missionary Dr. David Livingstone arrived as the first European in present-day Malawi in 1859, the African Bantu strains had already lived in the area for more than a thousand years.
Through his travel adventures in Africa that started in 1840, Livingstone was the first European also to see Victoria Falls on 16 November 1855 and gave them the name of the British Queen at his time.
One of the things that first caught Dr. Livingstone's mind was the "Bomas". Those are fortified African villages with palisades around the huts, which would protect them from wild animals, hostile tribes and local slave traders.
Since then, Bantu word, "Boma" velvet used to describe all types of fencing, such as colonial fortresses and temporary shelters.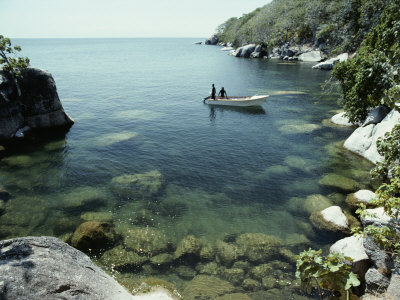 Lilongwe - A Small Motorboat in a Lake Malawi Cove
Bill Curtsinger
In the small villages in Malawi today, you can experience "Bomas" in regular, decorative shapes, designed to protect crops, harvesting and livestock.
However, although they look picturesque when you see them from above, there are two phenomena; they cannot protect people against and those phenomena are the spread of HIV / AIDS and increasing drought.
The 14 million people in Malawi are among the poorest people in the world. 85 % of those poor people live in rural areas and they are small farmers who depend on crops such as maize, millet and cassava.
Up to two thirds of the populations live below the national poverty line. Because of drought and floods, they are unable to produce enough crops to meet their basic needs and are heavily dependent on foreign aid.
While more than one million people live with HIV / AIDS and the epidemic is growing so rapidly, that means many households lack adult labour.
In 2050, it is expected that global warming will increase the temperature by 2-3º C, and change the rainfall patterns and reduce the available water.
It can lead to severe droughts that will affect more than 10 million people in Malawi's rural areas. Along with HIV / AIDS epidemic, this may create a downward spiral for the vulnerable people of Malawi.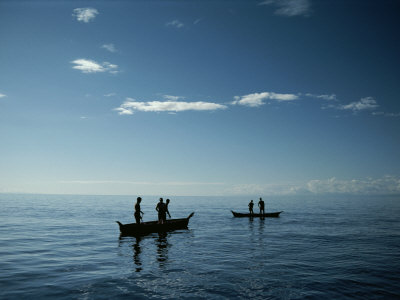 Fishermen on Lake Malawi
Bill Curtsinger
Useful Resources
In addition to Lilongwe, you may also be interested in the following useful resources (They include more in depth information about many places in the area):
The Impact of Species Changes in African Lakes (Fish & Fisheries Series)
The African lakes (such as Lake Chad) are an extremely important ecosystem and the subject of much study relating to species introductions and loss of biodiversity.
The book at the right column provides a thorough review of the whole subject and will be of great interest to fish biologists, fisheries workers, ecologists, environmental scientists and conservationists.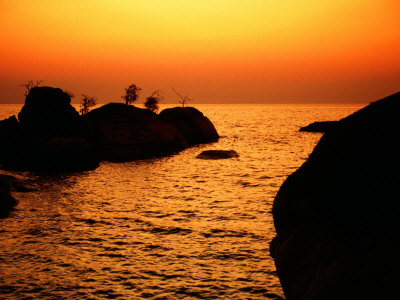 Rocks and Coastline at Otter Point, Cape Maclear, Malawi
David Wall
Malawi, 5th (Bradt Travel Guide Malawi)
There's more to Malawi than its lake and Lilongwe. This fifth edition of the Bradt guide explores the country's rolling plateaux and massifs, and its five national parks and four game reserves. Adventurers, meanwhile, can discover how to kayak off Cape Maclear, hike up Mount Mulanje or cross the wildlife-rich Nyika Plateau on horseback.
Spectrum Guide to the Entire Malawi, not only Lilongwe
Spectrum Guide to Malawi has been written by travel experts who have been closely involved with this special country for more than 20 years.
It provides full details of where to go, what to see, and how to get there, and contains an up-to-date briefing on the country's culture, languages, geography, history, politics and economy.
The two guides provide full information about Lilongwe and other beautiful and attractive places in Malawi, tourism guidance to enjoy your visit and suggest even where to go to enjoy your time.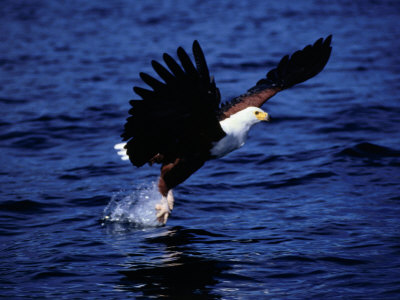 Fish Eagle (Haliaeetus Vocifer) Catching Fish in Lake, Lake Malawi National Park, Malawi
David Wall
The Story of an African Famine: Gender and Famine in Twentieth-Century Malawi
Why famines persist in an era of globalization? That is important question to consider why looking into famine in Lilongwe, other parts of Malawi and Africa.
The book at the right column challenges perceived wisdom about the causes of famine and analyzes the worst cases of recent years including close analysis of food scarcity in North Korea, Ethiopia, Sudan and Malawi and less well known cases in Madagascar, Iraq and Bosnia.
The analysis of the causes and development of the famine takes the reader through a detailed agricultural and social history of Southern Malawi in the nineteenth and twentieth centuries.
It focuses in particular on the nature of social and economic stratification, changes in kinship systems and the position of women and placing all this within the wider context of the impact of colonial rule.
From War to Peace on the Mozambique-Malawi Borderland
While tracing their paths to war, exile and post-war reconstruction, the book at the right column reveals the human face of national and trans-national crises. This detailed study takes the reader beyond the stereotypes, which often accompany interventions into humanitarian catastrophes.
The governments that follow after the independence of many countries in the area proved to lack transparency and credibility to make the life of the people better. Read political topics at my Dad's political website at HOA Political Scene.
You will find more information about Lilongwe too on these useful sources. So, if you found this page about Lilongwe useful, please tweet, like, follow, or pin the pictures here. Thanks.
Use the following comments form to comment on Lilongwe and upload pictures.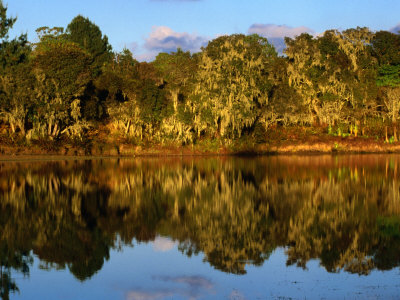 Forest Reflected in a Still Dam, Nyika National Park, Northern, Malawi
Ariadne Van Zandbergen
Have A Great Story About Some Beautiful Sites in the World?
Do you have a great story about any beautiful site in the world? Share it!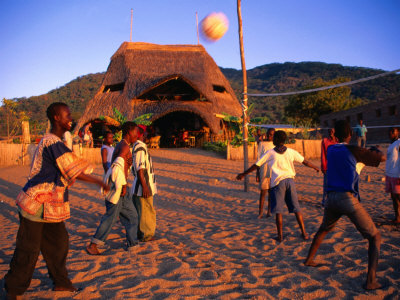 People Playing Volleyball Outside Indaba Bar, Cape Maclear, Malawi
Johnson Dennis
Comments on Lilongwe appear at the second section of the page below the comments form.
---
100 Beautiful Sites in the World
|
100 Beautiful Sites Blog
|
100 Beautiful Sights
|
About Us
|
Beautiful Site Map
|
Beautiful Scene Newsletter
|
Contact Beautiful Sites
|
Any Beautiful City
|
Forward 100 Beautiful Cities
|
User Interface
|
Beautiful Photo Exchange
|
Beautiful Picture Contest
|
Beautiful Sites Link Exchange
|
Travel Photography
|
Aegean Sea
|
Altai Mountains
|
Amazonian Beautiful Images
|
Amazon Rainforest
|
Amazon Rainforests
|
Amman
|
Andalusia
|
Archipelago Sea
|
Arctic Ocean
|
Battery
|
Bayan Olgii
|
Bay of Plenty
|
Beautiful Tonga Islands
|
Beijing
|
Bering Sea
|
Big Sur
|
Boreal Forest
|
Borneo
|
Cape Floral Region
|
Caracas
|
Caribbean Sea Turtles
|
Chacaltaya
|
Chicago
|
Congo River Basin
|
Copenhagen
|
Copenhagen Climate Change
|
County Meath
|
Dalarna
|
Franz Josef Glacier
|
Ganges Delta
|
Gondar
|
Great Barrier Reef
|
Gujarat
|
Herschel Island
|
Hudson Bay
|
Ilulissat
|
Indus River
|
Kakadu
|
Kalahari Desert
|
Kauai
|
Kilimanjaro
|
Komodo Island
|
Kordofan
|
Lake Baikal
|
Lake Chad
|
Lilongwe
|
Madagascar
|
Mergui Archipelago
|
Mississippi River
|
Monteverde Cloud Forest
|
Naukluft Park
|
Niger Delta
|
North Slope
|
Norwegian Tundra
|
Nunavut
|
Nuwara Eliya
|
Okavango Delta
|
Olympia
|
Panama Canal
|
Paris
|
Perth
|
Quelccaya Ice Cap
|
Recife
|
Rio de la Plata
|
Ross Ice Shelf
|
Rotterdam
|
Rub al-Khali
|
Sagarmatha National Park
|
Saint Louis
|
Serengeti
|
Siberia
|
Solomon Islands
|
Sulu Sulawesi Sea
|
Thames
|
Tian Shan
|
Timbuktu
|
Tokyo
|
Trinidad
|
Tuvalu
|
Upper Po Valley
|
Valdes Peninsula
|
Vavau
|
Venice
|
Wadden Sea
|
Yamal Peninsula
|
Yangtze River
|
Zackenberg
|
Zahara de la Sierra
|
Massai-Mara Natural Reserve
|
The Massai
|
White Massai
|
The Story of My Life Ended in Gondar
|