100 Beautiful Sites Blog
The 100 Beautiful Sites Blog updates the 100 beautiful places in the world. It is the short wave of the 100 Beautiful Sites in the World.

You have an overture of what happens at the 100 Beautiful Sights. So, if you wanted to interact with this blog, subscribe to the Beautiful Scenes Newsletter, using the form at the left column.
Enjoy your visit, read the updates below and do one of the following guidelines in this intro. Click on the RSS orange button at the left column and add the updates to your favourites to read the 100 Beautiful Sites Blog, or subscribe to the blog using one of your services on the buttons below the first one, or share the blog with your social media, or pin the pictures.
You are also welcome to write about your city of birth or your city of residence through Any Beautiful City and invite all of your friends to comment on your writings.

You can interact with your friends on 100 Beautiful Sites Blog when you register through the User Interface here, invite them to join you, write about your city or upload pictures.
If you wanted to read about the political development on some of those places, head over to HOA's Political Scene Blog, where you can enjoy good political readings.

All pages I update frequently, or all pages I publish appear on blog posts at the 100 beautiful sites in the world blog below.

Support the owner of the 100 beautiful sites in the world blog to complete the university and help us help others in need.

* Watch many of these beautiful places in the world on movies at the TVCinemaApp Blog.

* You might also want to get to know about these businesses. So, head to Home Biz Trends Blog.

Enjoy the updates under stairs👇🏽


100 BEAUTIFUL SITES IN THE WORLD BLOG UPDATES
Apr 10, 2020
Copenhagen Climate March Must Save the Earth!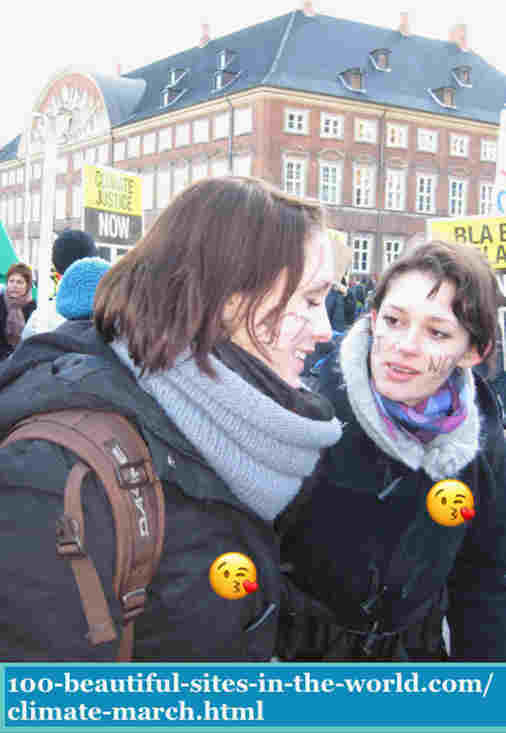 The Climate March in Copenhagen has attracted many environmental activists to support each other & influence the political leaders to act now & save our world.
Continue reading "Copenhagen Climate March Must Save the Earth!"